GE Corporate Properties & Services contracted McKenzie & Associates in 2005 to audit operating & tax expenditures for its domestic lease portfolio. McKenzie delivered great economic value to GE in his identification of past overpayments, as well as opportunities to reduce on-going costs associated with pass-through expenses in GE's domestic leased properties. We were extremely satisfied with the results achieved by McKenzie & Associates and will highly consider them for future auditing purposes.
General Electric Corporate
McKenzie demonstrated a unique ability to leverage his education and experience to assist U.S. Bank to recover overcharges made against the Bank. He consistently exhibited strong long term commitment, negotiation tact, analytical and 'big picture' skills. At the end of the day James brought to bear the appropriate resources to get the job done.
US Bank Corporate Counsel
When I was the Director of Facilities for Chevys Fresh Mex, McKenzie & Associates was hired to set up the utility services for all our new stores. They performed so well we hired them to do an audit of utility expenses for all our exiting stores, as well as assist us in participating in deregulated markets. We were so impressed with the savings results that we ultimately asked them to process and pay all our utility invoices, including garbage. I highly recommend them.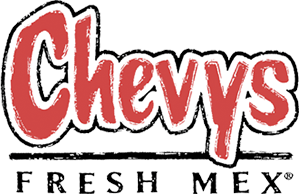 Chevy's Fresh Mex - Heidi Barron
I'm happy to report that McKenzie & Associates caused significant ongoing savings (tens of thousands of dollars every year into the future) - and there is still a very large recovery that they are in the process of negotiating. These are things that my staff and I would never have been able to determine on our own. I highly recommend that any facility that wants to make sure it is not overpaying for its utilities engage the services of McKenzie & Associates. I found them to be professional, knowledgeable and trustworthy, and they made sure that almost no effort was required on our part.
Chateau Cupertino - John GRay
The level of support McKenzie & Associates provides us with has been superb. They have been quick to respond to all of our questions and suggestions via the phone or email. We particularly enjoy our ability to view market areas at a glance, especially those locations less frequented by plant employees.
Nathaniel Preston - Lamar Outdoor Advertising